Zucchini Ricotta Bundt Cake is a fun take on a traditional Italian Ciambella breakfast cake. Made with ricotta cheese, zucchini, and lemon, this slightly sweet and dense cake is the perfect breakfast treat or midday snack that you'll crave!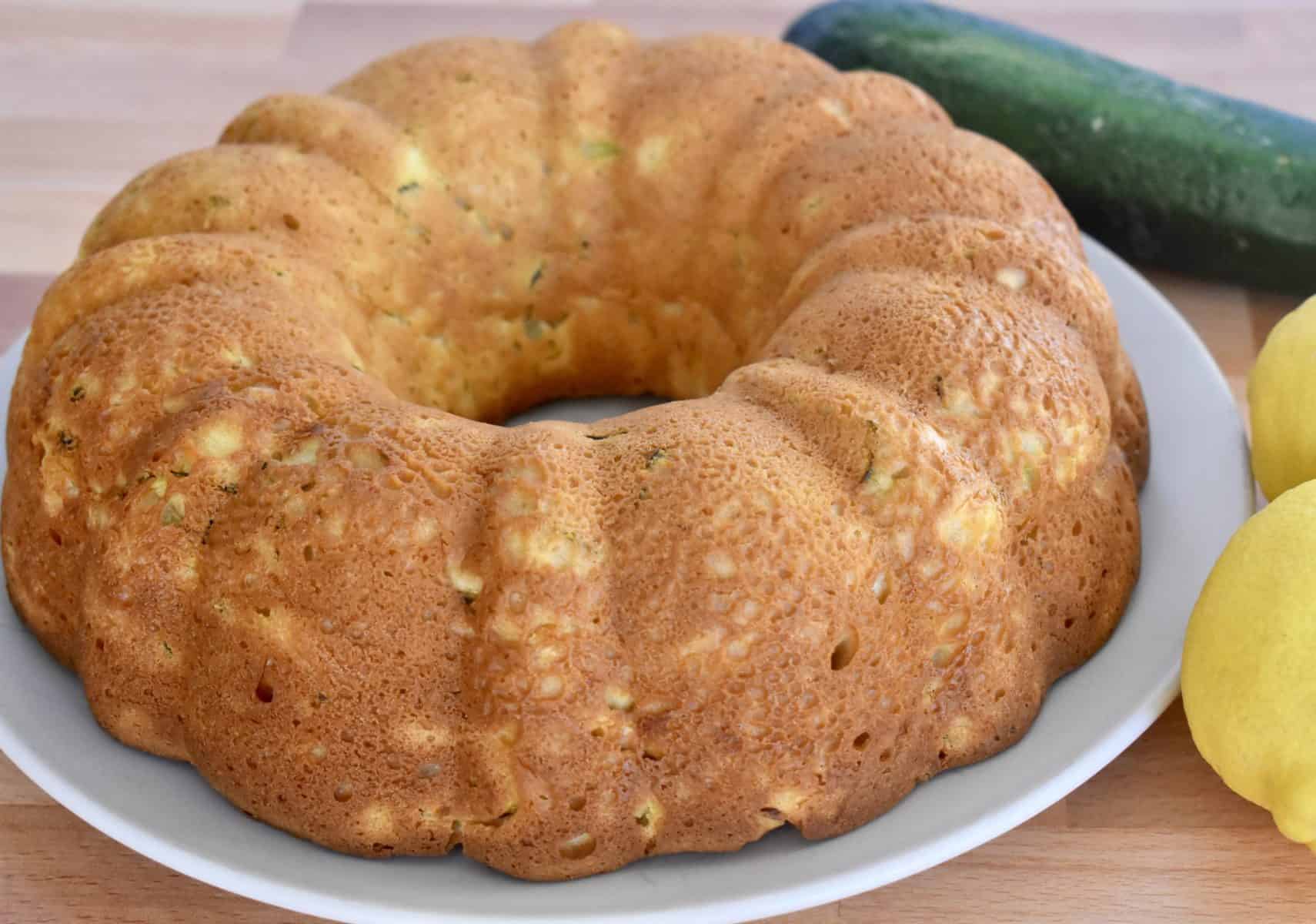 Zucchini Ricotta Bundt Cake may just be the most perfect way to start your day! This incredibly moist and slightly dense cake stays fresh for days and is so full of delicious flavors and a hint of lemon.
Serve this cake with a hot cup of coffee or espresso and you are set. I like to store mine in a glass domed cake stand on the table for all to see. You can slice and refrigerate this cake in an airtight container for up to a week. It will continue to stay moist thanks to the zucchini and ricotta in it.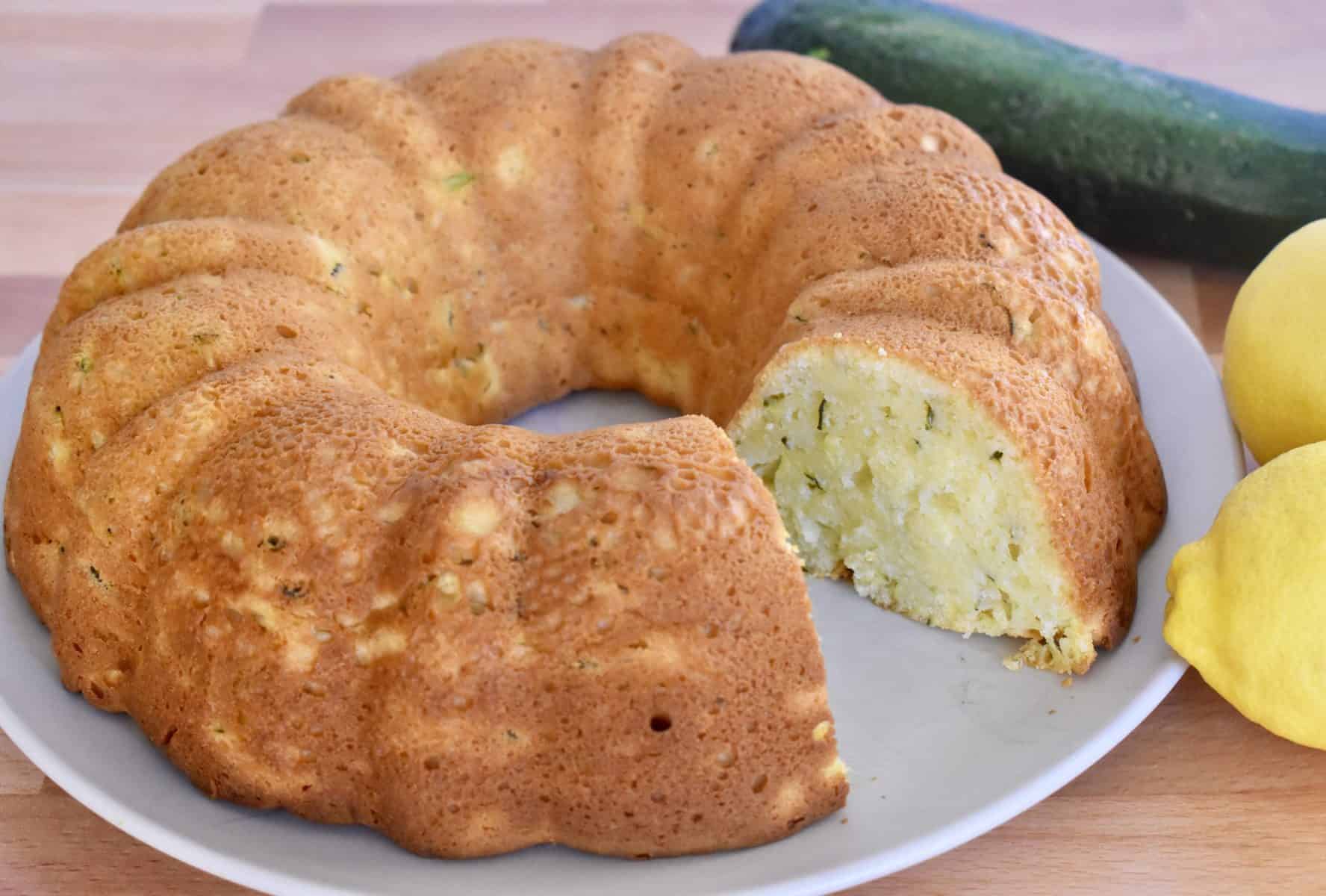 This traditional Italian breakfast cake is often referred to as a Ciambella (ring-shaped cake). A Ciambella can either be savory or sweet. However, the sweet versions are not super sweet like American pastries. Which is why this Ciambella is perfect for breakfast.
If you love Ciambella bundt cakes, then you need to try these other takes on this classic Italian breakfast recipe:
Zucchini Ricotta Bundt Cake Recipe
This simple and delicious Ciambella is easy to make and comes together quickly. To start, you will need to grease a standard-sized bundt cake pan with cooking spray. If you don't have a bundt pan, you can always use a springform pan or regular cake pan.
First, whisk together the dry ingredients in a bowl and set aside. Second, use your handheld mixer to cream together the olive oil and ricotta until the mixture is very smooth and slightly fluffy; this can take about 3-4 minutes. Beat in the eggs, one at a time, then stir in the dry ingredients.
When you add the grated zucchini, be sure to squeeze out all of the moisture first. Finally, add the zest and juice of one lemon. Lastly, pour the mixture into the prepared bundt pan and bake for 50-55 minutes.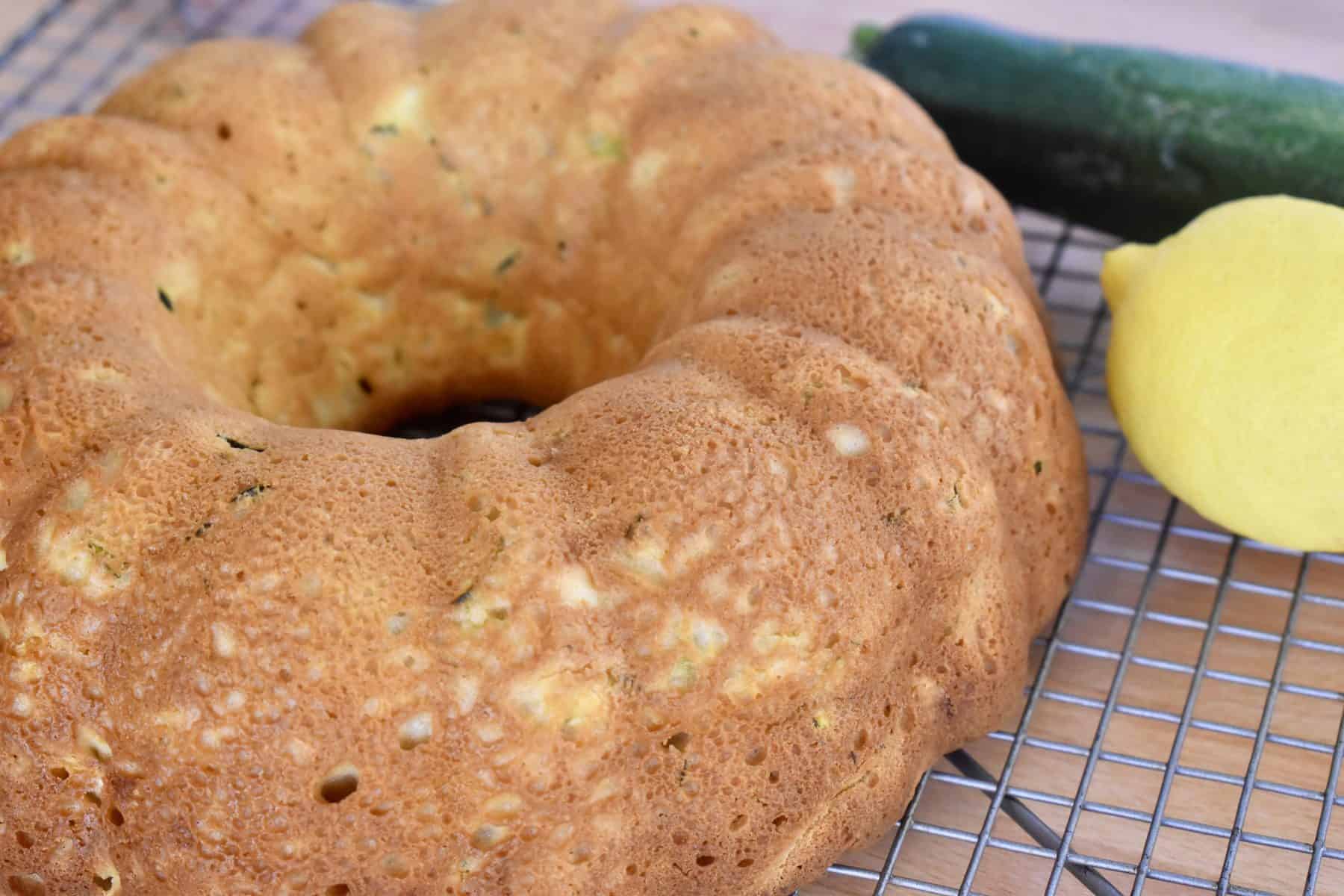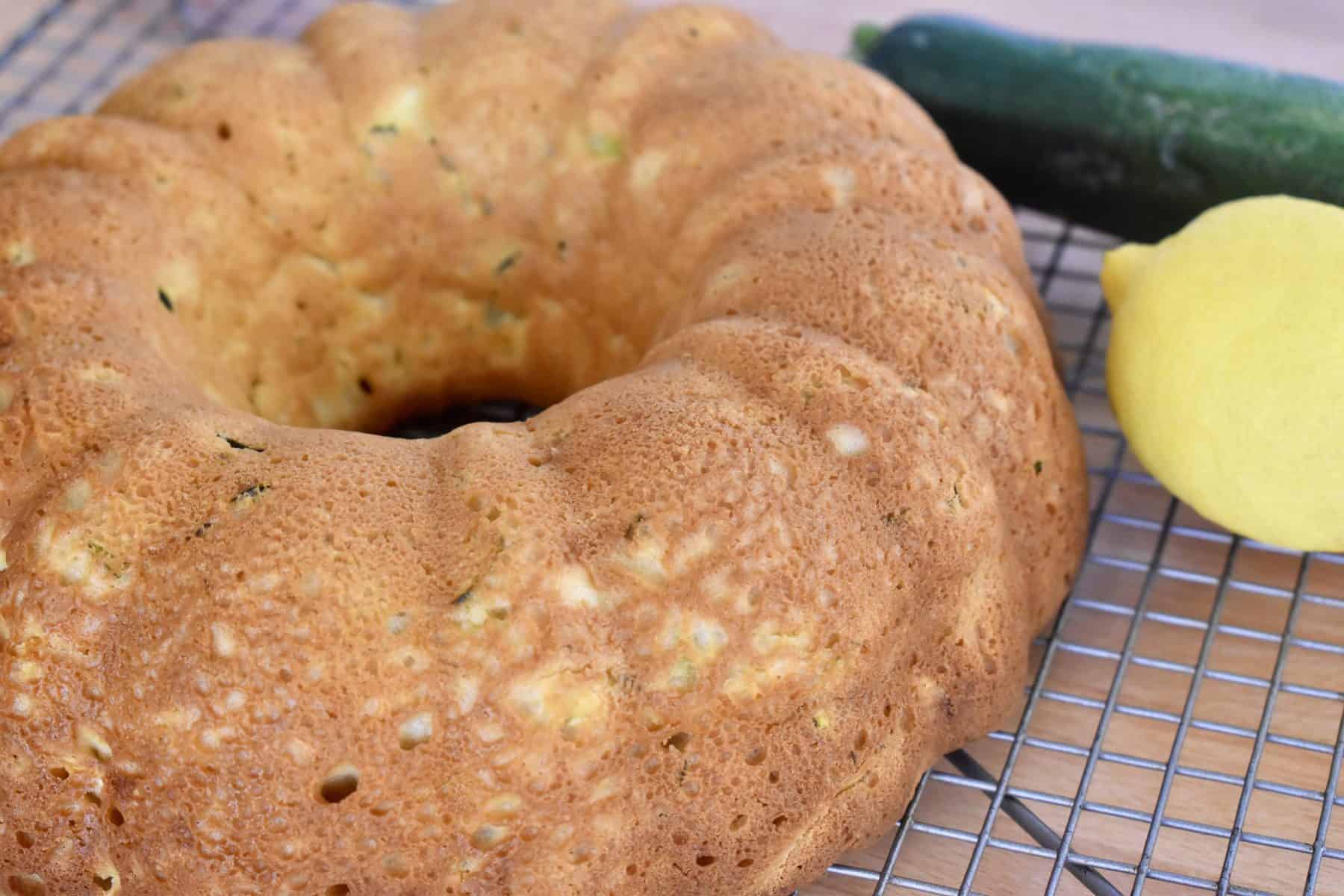 Be sure to let the zucchini ricotta Ciambella cool completely before slicing. Also, if you wanted to dress it up a bit, you could make a simple lemon powdered sugar glaze and pour it over the top. For another classic Italian recipe, be sure to try my delicious Taralli Dolci cookies!
I hope you enjoy this simple and traditional Zucchini Ricotta Bundt Cake. Please comment below if you try and the recipe and let me know what you think. Enjoy!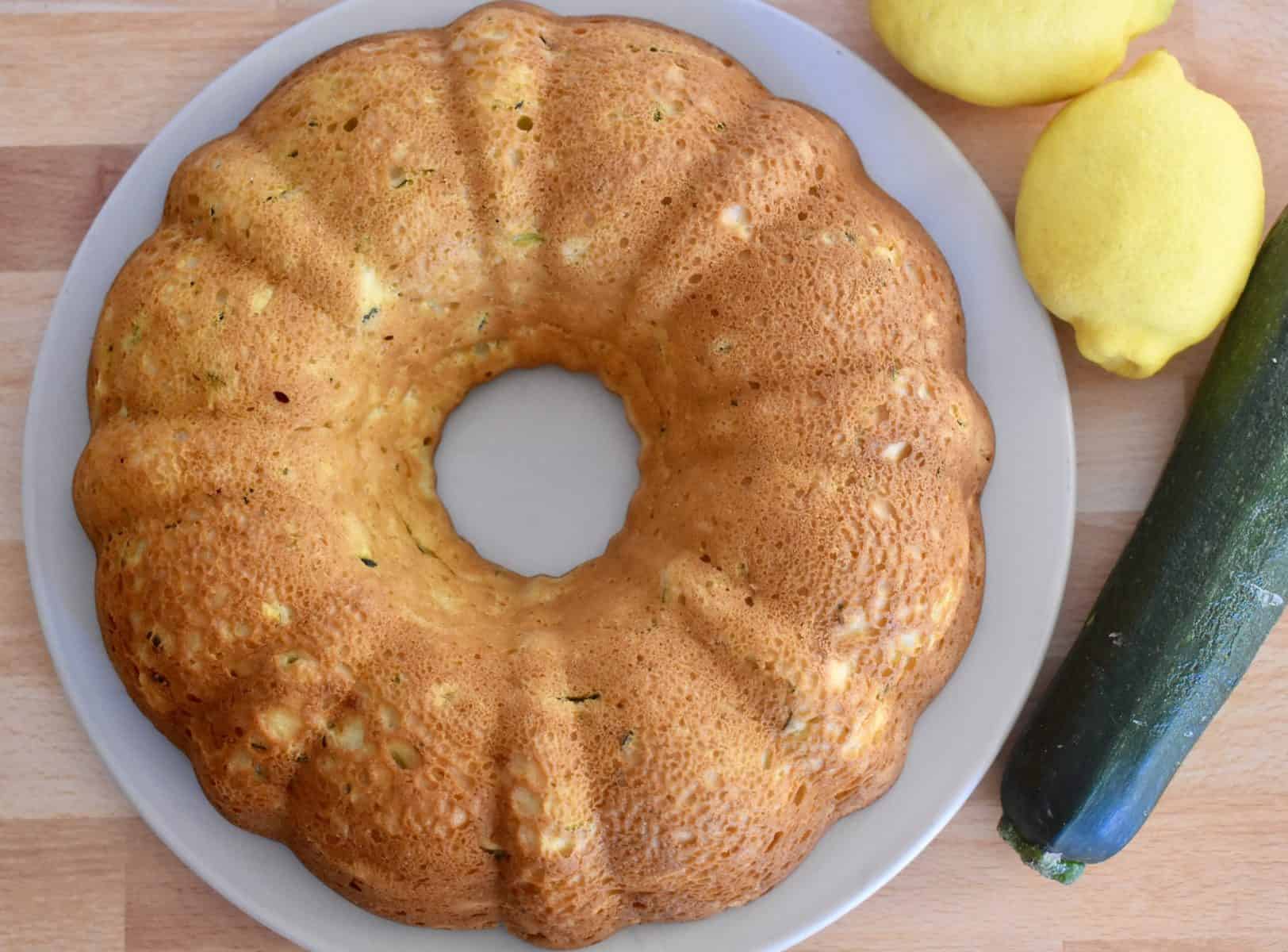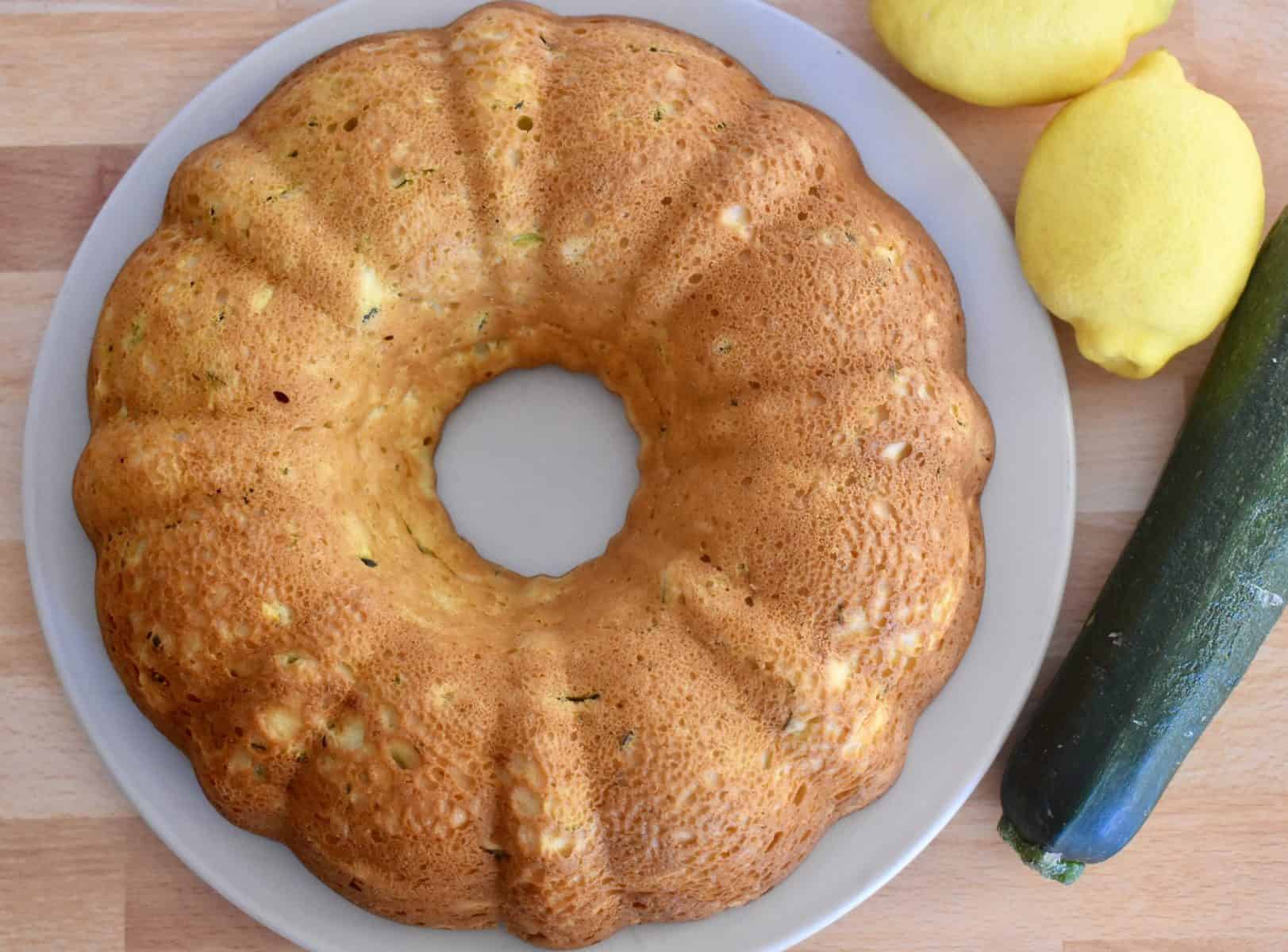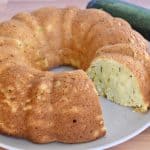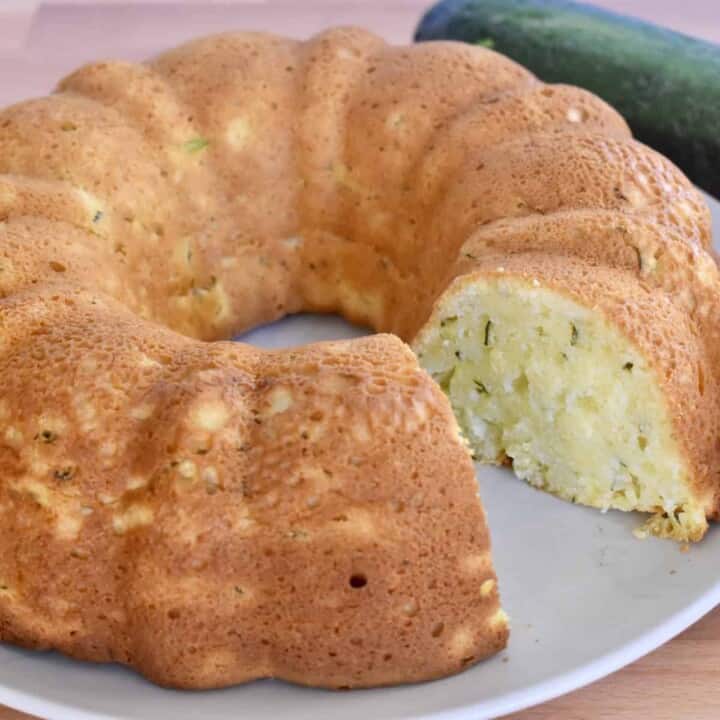 Print Recipe
Zucchini Ricotta Bundt Cake Ciambella
This traditional Italian Zucchini Ricotta Ciambella is a slightly sweet and slightly dense bundt cake that's often served for breakfast. It also makes a great snack and is perfect with coffee or espresso. Be sure to whip the ricotta and olive oil until fluffy and light before adding the remaining ingredients.
Ingredients
2

cups

all purpose flour

¼

teaspoon

salt

2

teaspoons

baking powder

1

cup

sugar

1

cup

ricotta cheese, drained

¾

cup

olive oil

4

large

eggs

1

medium

zucchini, grated and squeezed dry

1

lemon, zested and juiced
Instructions
Preheat oven to 350 degrees. Grease a standard bundt cake pan with cooking spray; set aside.

In a medium bowl, whisk together the flour, sugar, baking powder, and salt; set aside.

In a large bowl, cream together the ricotta cheese and olive oil using a handheld mixer until the mixture is light and fluffy, about 3-4 minutes. Add in the eggs, one at a time, beating after each addition. Pour in the dry ingredients and mix until just combined. Fold in the grated zucchini, lemon zest and juice.

Pour the batter into prepared bundt cake pan. Bake for 50-55 minutes, or until toothpick inserted in cake comes out clean. Let the cake cool on a wire rack for ten minutes, then remove from pan and let cool completely before slicing.
Notes
This Zucchini Ricotta Bundt Cake is perfect to make ahead and stays moist for days. Store in an airtight container in the refrigerator for up to a week, or freeze for up to two months. 
Nutrition